Selected Examples of Past Projects
Be sure to ask if you don't see a project example that represents your specific area of interest.  This is just a limited sample of projects.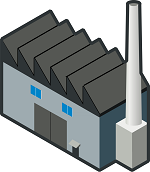 Productivity Enhancements
5X Production Increase for Offshore Site
Output of offshore manufacturing site was increased by 5X within nine months by balancing supply chain across all sites and inventories worldwide.  This supply chain included five facilities stretched across China, Texas, and the Caribbean.  Work was reallocated between the sites to take better advantage of labor rates.  In some cases, work was returned to the U.S. where there were no tangible cost benefits or technical or quality factors played a role.  The supply chain consisted of one site feeding others so that integrated production planning and control was necessary to match production rates and minimize material shortages.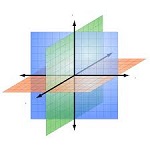 IT Systems and Projects
Re-implementation of Legacy ERP System
Deep and extensive data cleanup was performed of back-end ERP database after years of misuse so that existing system could be more effectively reapplied to the business.  Nearly all primary key data were redefined and personnel retrained within a period of a few months.  Dozens of scripts were developed and tested to migrate scrubbed data into the live system for a Monday morning Go Live Again event using the "new" system.  The company's operations were positively transformed from that point on.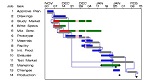 Production Scheduling and Control
Effective "Lean MRP" Production Scheduling
Customer on-time fulfillment was improved from ~30% to ~100% for an aircraft manufacturer by enhancing the company's  ERP/APS production scheduling methodology using the Lean MRP method, percolating customer demand to all points within the manufacturing process via the schedule, and more effectively communicating work priorities to the shop floor.  This approach also yielded real-time load/capacity metrics for all work centers allowing us to identify and mitigate bottlenecks.  The completion of each aircraft could also be accurately predicted so that reliable commitments could be made to the customer early on in the sales process.  APS production control and scheduling is a special focus area of ours.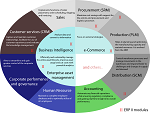 Strategic Improvements
Successful Private Equity Exit
A $220M merger private equity exit was enabled for two medical device manufacturers by instituting deep operating improvements across the board.  Improvements included custom development and implementation of shop floor MES control system that integrated tightly with Infor ERP and hundreds of physical kanbans.  This revitalization of the company's production control system led to dramatic improvements in on-time performance from 40% to 98%.  Fast-turnaround development of standard costing for over 3000 SKUs enabled rationalization of product offerings, which in turn enabled a fair valuation of the company and the merger's value proposition.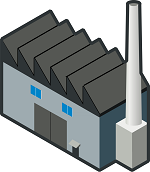 Productivity Enhancements
2X Output for High Volume Manufacturing Cell
Labor efficiency and output was doubled in a manufacturing company's highest volume manufacturing cell through a series of significant Lean improvements.  A combination of 5S, enhanced production control, kanban material control, real-time metrics, grass roots TQM, and personnel training was used to make a good process even better.  The cell was dominated by manual assembly processes since automation was not technically feasible.  Manufacturing efficiencies based on fixed standards improved from ~40% to ~100%.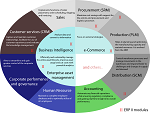 Strategic Improvements
New Product Introduction
Formal New Product Introduction (NPI) processes were developed for two different medical device manufacturers.  In one case, a significantly improved NPI process enabled a record number of new product introductions resulting in fewer quality, engineering, and scheduling related impacts during the critical engineering-to-manufacturing transition.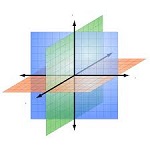 IT Systems and Projects
Multi-Site CAD/PLM Implementation
A major CATIA CAD and ENOVIA PLM implementation was successfully concluded spanning engineering and manufacturing sites in three states for two military contractors having a customer/supplier relationship.  The project involved the integration of CAD, PLM, and ERP systems, some elements of which were custom solutions that we developed.  The result was a fully integrated end-to-end electronic product design and manufacturing environment that began with CAD designs and ended with barcoded production travelers, configuration-controlled CNC programs, and networked shop floor equipment.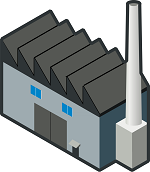 Productivity Enhancements
Reduction of Machining Defects
A CNC machine shop challenged with high scrap rates traced their problems to a lack of version control that existed between offline programmers and machine operators.  A software solution was customized and implemented that prevented machine operators from making unauthorized changes on the machine, enforced the use of the correct NC program version, and automatically loaded the NC program onto the CNC machine by scanning barcoded shop travellers.
Cost & Profitability Enhancements
SIOP Program Implementation
A Sales, Inventory, & Operations Planning (SIOP) regimen was implemented for a $3B manufacturer.  This involved extensive coordination of senior- and executive-level management across the business including Sales and Manufacturing to practice new sales forecasting, demand management, and capacity planning protocols. The newly implemented SIOP program was successful in avoiding ~$500M in finished goods inventory during the post-2008 recession.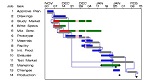 Production Scheduling and Control
Reduction of MRP Volatility
MRP date volatility was reduced for a $3B manufacturer by 25% over a period of 48 hours after updating system settings based on deep system analysis and re-engineering.  Time and frequency domain analyses of MRP date oscillations were performed that revealed a major feedback loop, a variety of system bugs, and improper data management practices.  Technical fixes were applied to stabilize manufacturing and production schedules at all U.S. sites.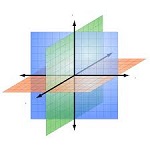 IT Systems and Projects
Configuration Control Integrated with ERP and MES
We developed a custom configuration control system for an aircraft manufacturer that was intimately tied to Infor VISUAL ERP system.  Version-controlled manufacturing bills of materials (BOMs) provided complete manufacturing lot and serialized traceability throughout the manufacturing process so that an as-built configuration could be taken as a snapshot at final completion.  These snapshots served as as-built BOMs for each aircraft that were electronically tied to the full suite of manufacturing documentation and certifications necessary to support quick DCMA buyoffs (i.e., revenue recognition) and field service.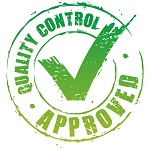 Quality Enhancements
ISO 13485 Training Database
An $80M medical device company needed to match training requirements with employee training records (a "training matrix") in order to meet ISO 13485 certification requirements.  A fast-turnaround user-friendly database was developed to manage training requirements, documented training standards, and training records by department, function, work center, and employee.  The system was integrated with the Human Resources ERP module and email system so that supervisors could automatically be notified of training needs as new employees were hired or existing employees were transferred to new areas.
Cost & Profitability Enhancements
Reduced Costs Through Strategic Purchasing
Procurement costs were reduced with the implementation of incentive-based long term agreements for strategic suppliers as part of a comprehensive bundle of improvements .  Cost analyses were performed to identify most impactful suppliers with which to negotiate more favorable purchase pricing.  Vendor managed inventory (VMI) and kanban-driven replenishment was also established for high volume raw materials.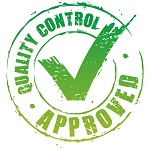 Quality Enhancements
ISO-Compliant Standards and Doc Control
We have developed countless ISO 9001- and ISO 13485-compliant documented standards for aerospace, medical device, manufacturing service providers, and other manufacturers.  This has included the development of document control, quality manuals, standard operating procedures, and work instructions as well as many of the material and process specifications for the NASA manned spaceflight program.  We have been a key contributor to obtaining ISO certifications for a number of manufacturing firms.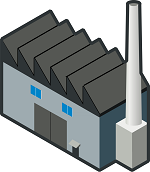 Productivity Enhancements
Inventory Accuracy Improvement
Inventory accuracy was improved from ~18% to ~100% for a $30M contract manufacturer and material shortages were reduced to near-zero through the institution of physical controls and strong enforcement of transactional discipline.  The need for daily stand-up meetings to identify material shortages and determine job status was completely eliminated.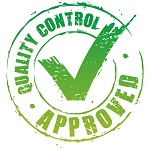 Quality Enhancements
Radical Manufacturing Defect Reduction
The scrap rate for the largest product line of a small contract manufacturer was reduced from 70% to 8%.  Relevant process variables were identified, work instructions were updated, and needed equipment maintenance protocols were instituted.  Customer satisfaction and profitability were restored as on-time shipments were established and massive scrap and overtime costs were eliminated.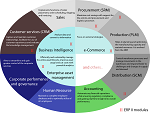 Strategic Improvements
New Facility Planning and Transition
We led the planning and successful activation of new green field manufacturing facilities for a Tier 2 aerospace manufacturer supporting a critical military program.  The project involved planning and executing the transition of manufacturing processes from one facility to another during LRIP production, which was successfully accomplished without disruptions in deliveries.
Explore the Possibilities ...
We welcome inquiries from all businesses, small and large, that are eager to move to the next level.  Feel free to contact us to discuss your specific needs at no obligation.