We support MRPeasy for manufacturing users that either want to:
Extend QuickBooks Online or Xero accounting to the shop floor; or
Run a standalone ERP system that includes integrated financials.
MRPeasy is an easy-to-use cloud-based ERP system that provides practical and intuitive CRM, purchasing, inventory, production control, and accounting functionality to comprehensively manage your entire manufacturing business.  Its "bang-per-buck" is unsurpassed in a crowded in ERP market.
System Setup & Go-Live
Altemir Consulting can assist with the initial setup of your system including data migration and integration with any of the following online services:
QuickBooks Online accounting
Xero accounting
Magento e-commerce
Shopify e-commerce
Pipedrive CRM
Microsoft OneDrive file storage
Google Drive file storage
Dropbox file storage
Training, Process Improvement, and Support
We can provide initial training and process improvement, as well as sustained support on an ongoing basis to train new employees, address system issues, and support continuous improvement initiatives.
Key Features
MRPeasy addresses material, shop floor production, and front-office manufacturing management integrated with QuickBooks Online.
Customer Relationship Management (CRM):
Contact Management
Customer Orders
Shipping
Invoices
Production Planning and Execution:
Production Scheduling
Shop Floor Manufacturing Orders
Bills of Materials Management
Manufacturing Routings
Product Costing
Shop Floor Labor Tracking
Purchasing and Inventory:
Part Number Management
Inventory Management
Purchase Orders
MRP Material Planning
Quality Assurance:
Receiving Inspection
Manufacturing Inspection
Serialization
Accounting & Finance
Cost accounting
Financial reporting
Cash flow projection
Inventory valuation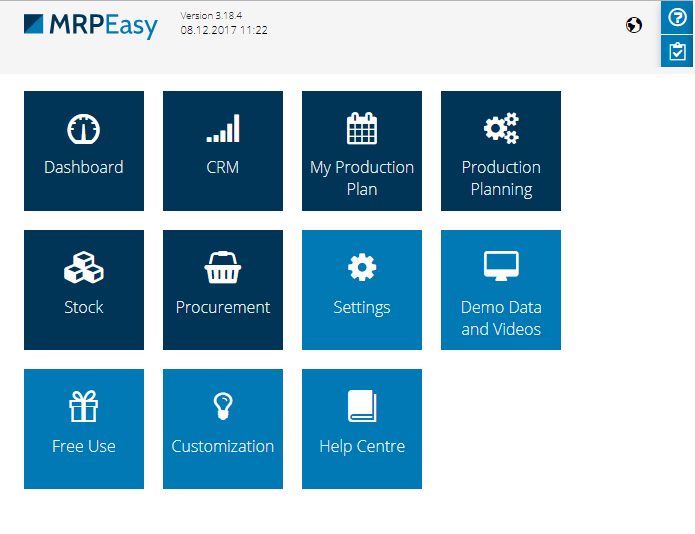 Explore the Possibilities ...
We welcome inquiries from all businesses, small and large, that are eager to move to the next level.  Feel free to contact us to discuss your specific needs at no obligation.