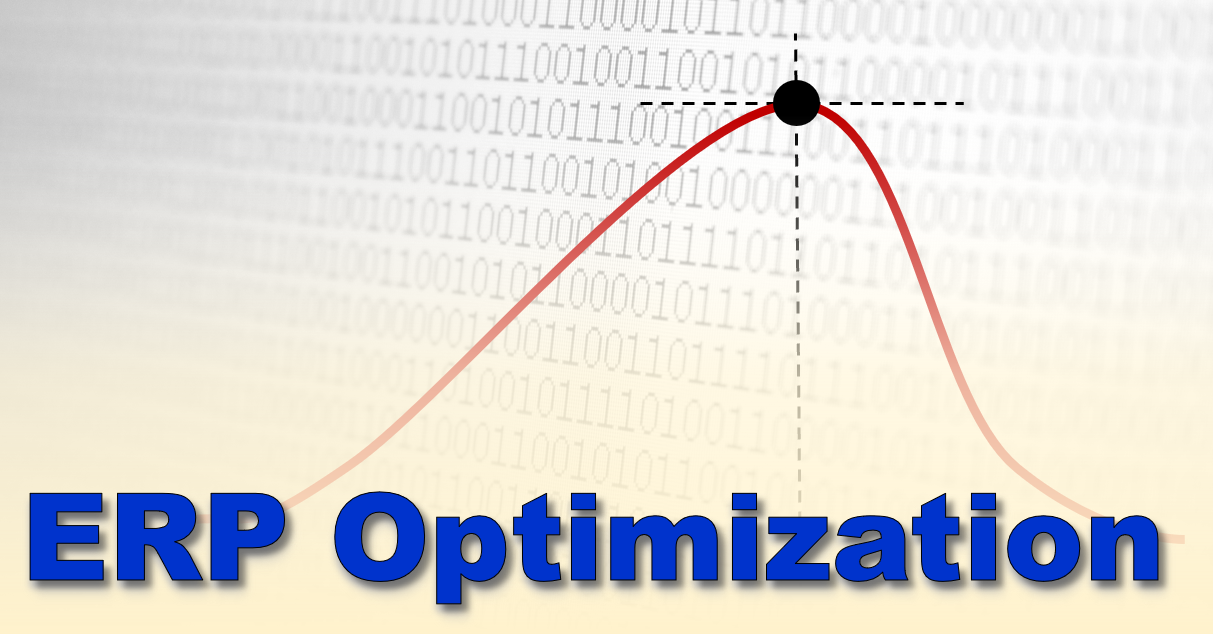 Many manufacturers and distributors reach a point where they wonder whether they should invest in a new ERP system or simply improve the utilization of their current system.  We present a practical strategy to facilitate this decision.
Businesses that have undergone a management change or have reached an inflection point in their growth may be considering what their next step should be to maximize the effectiveness of their people, processes, and systems. ERP is often at the core of these considerations.  However, not many of us are quick to embark on a new ERP upgrade since it's often difficult to judge whether the benefits will outweigh the costs in terms of time, money, and implementation pains.
In this article, I want to suggest a strategy that will allow you to practically navigate these issues without having to commit wholeheartedly to going in either one direction or another.
Prospects for Improving Your Current ERP System
The truth is that most businesses can significantly elevate their game by cleansing their ERP master data, optimizing their existing practices, integrating third-party applications, and/or exploiting underutilized functionality in their current ERP system.  Areas that routinely benefit from a review and subsequent improvement program can include:
Customer order management
Inventory planning
Inventory control
Production planning and scheduling
Purchasing and receiving
BOM management
Routing management
Shop floor control
Cost accounting
Engineering change management
That's not to say that a new system is hardly ever warranted.  Sometimes it is.  Sometimes it absolutely definitely is.  Sometimes you can just fix what you've got to great advantage.
ERP Optimization as a Prelude to a System Upgrade
If your company has bad data, inefficient processes, or other operating deficiencies, then ironing out those issues now in your current system may be more practical than addressing them later during the throws of a new ERP implementation.  Addressing data and processes prior to making a big software change is an approach that minimizes risk.
A professional and comprehensive review of your operations offers the potential of killing three birds with one stone:
The review can inform a new ERP system selection, if necessary, that's right for the business
Operating improvements can be identified and instituted to realize meaningful short-term benefits
These operating improvements can be implemented in a way that paves the way in terms of data, processes, and organization to facilitate a planned future ERP implementation
It's important to point out that the need for a new ERP system is not a foregone conclusion.  A comprehensive business review may provide an opportunity for a company to justify staying on their current system while still pursuing important continuous improvements.
Creating a Game Plan
The illustration below shows one approach to staging a continuous improvement effort in a way that realizes short-term gains while aligning and preparing the broader business for a possible future ERP implementation.  The benefit of this approach is that operating improvements are not delayed and made wholely dependent upon a successful new ERP implementation.

Altemir Consulting provides manufacturing operations consulting and ERP selection, implementation, optimization, and project management support.